Jean-Yves Mirski, CEO of the FICAM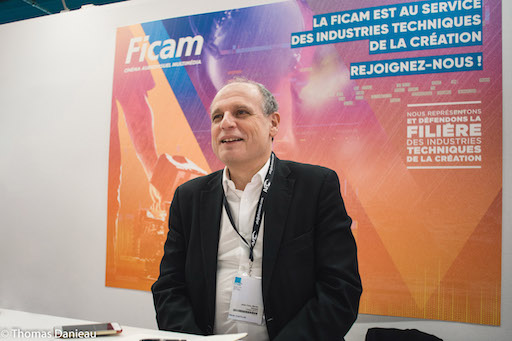 Jean-Yves Mirski, the CEO of the FICAM spokes about the RSE charter.
On the occasion of the round table given at Paris Images Conferences.
What does the RSE charter adopted by Ficam consist of?
The idea is to have a document that establishes the essential points that we would like to see respected by companies in the sector. It is based on three pillars: social, business ethics and eco-responsibility. The aim would perhaps be to make it a label for companies that comply with all the standards laid down in the charter. 
How can we check that companies comply with this charter? 
There will be controls but it is true that once the standards are established, the most difficult thing is to enforce them. There will still be some fairly visible things, but it's clear that we're relying heavily on the commitment of companies. We are not the police and we are counting on the responsibility of everyone. But, for example, in France, we have the « agrément ». Why not link it to the fact that the companies working for the producers have to respect a certain number of rules. In the event of non-compliance, no more « agrément ». It is not right that companies that do not comply with social rules to the detriment of employees and other companies in the sector should be able to have a certain number of contracts and act as if nothing had happened. That is also the interest of this charter and the idea behind the label. 
On eco-responsibility, how do we manage to make members understand that it is no longer a question of doing or not doing but a duty? 
That's what has changed, ecology is now an obvious fact. We may not have been the first to do so, but now everyone is looking for concrete solutions. In our sector, we have a very real problem, which is that of diesels. From 2024, diesel will be banned in Paris, but many films are shot in the capital, so we have to solve this problem. We are going to work with manufacturers and companies to find solutions. In the same vein, there is the problem of generators, canteens, … The charter will have the mission to evoke all these reflections and to concretize them. We have all entered into a new reflection and what is reassuring is to see that companies are experiencing it less and less as a constraint. Everyone knows that it is necessary to make an effort at their level. 
Film shooting seems to be going well in France according to the latest figures from Ficam… 
Yes and no. In fact, filming is doing quite well, thanks in particular to tax credits which have a very positive effect, especially on the international scene. The difficulty is to ensure that this concerns the whole industry. There is filming in France, but post-production is often done outside of France. We're currently thinking about how we can ensure that all the work linked to a shoot stays in France. There are areas where France stands out, especially in dubbing, where production companies don't want to call on a multitude of service providers and companies like TitraFilms or Hiventy allow dubbing in many languages, which is a real advantage.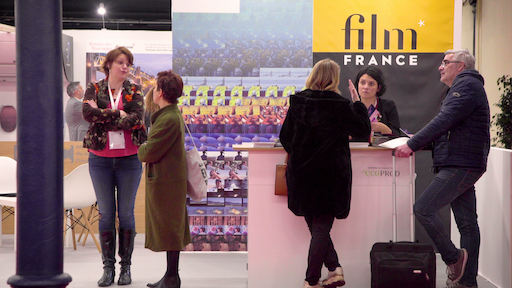 Stephan Bender, Film France's interim CEO spoke about the creation of the Film...