Focus on the collective Femme à la Caméra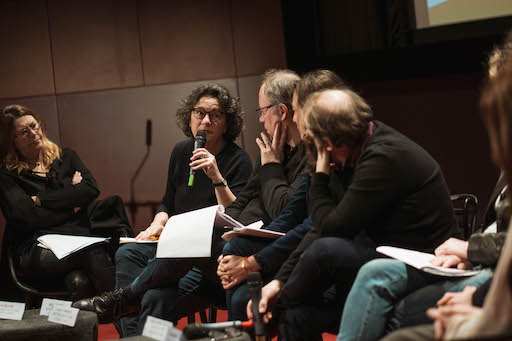 On the occasion of the Micro Salon, the cinematographer tells us about the Femmes à la caméra collective she co-founded. 
What motivated the creation of the collective Femme à la Caméra ?
The collective, whose final version was created in September 2019, and whose first "version" dates back more than a year, was motivated by the Weinstein affair and the #MeToo movement, which shook American cinema and a little here in France. The questions of the position of women technicians on film sets have been raised a
bit. We had questions from several people and we said to ourselves, with several colleagues within the AFC, that we should try to work a little on this, to have some coherent answers to give, to articulate all the problems that this raised. 
There are two really important stages in the collective, it seems. First of all, the site under construction, which will list all the names and put you forward. Is it important to exist visually? 
Yes, it is. It's the idea of deconstructing the way we look at this profession, which is not very well known. People don't really know what a cinematographer is. And people can't imagine a woman in that position at all. So for us it was important to have a website to get visibility. And we would also very much like to have resources, figures, texts, everything that makes women talk about our professions on film sets. There are 63 of us in the collective and at the AFC, we are 17 women out of 143 members. Ten years ago there were 10 of us. We still have a lot of work to do!
There's also the idea of a speaking space, a weekly meeting ? 
Yes, we try to meet every first Friday of the month, to invite those who want to come. For the moment, it's very much an open forum. We've realized that it's important for the younger generation. After all, my generation, those of us who have been in the business for a long time, we've been used to not talking about our situation at work, to dealing with it, we've gotten used to it. It's true that the new generation has a different perspective on this. It's important, we have to talk about it. It's more of an open space for discussion. The idea, in the long run, may be to have guests from time to time who will come to talk to us of the position of women in the trade, perhaps from a more sociological or philosophical point of view or, on the contrary, on very technical points. For the moment, we have not yet started this project, but in the long term, that is what we would like to do as well.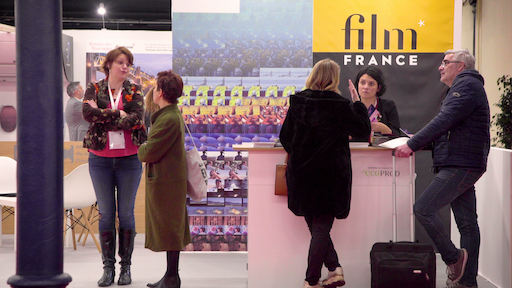 Stephan Bender, Film France's interim CEO spoke about the creation of the Film...